Peter Fogel's Audience Warmup Resume
Peter Fogel's Comdey Resume
If you think you've heard Peter's voice or seen his face before—then you probably have. In the corporate marketing world his unique arsenal of hilarious characters have been used on many radio and TV commercials for a client roster that includes American Express, Mazda, Miller Lite, Zima, Budweiser, Mazda Motors, Wisk. (He was the Ring A Round the Collar Man) to name just a few.
In reality programming, he was recently heard as the narrator on the Discovery Channel's documentary "Mysteries of Mating." 
For Info On Peter's Comedy Show Click Here.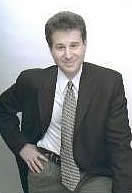 As an actor Peter was featured in the movie, Teen Wolf Too, with Jason Bateman and co-starred with Jeff Trachta (The Bold and The Beautiful) in the erotic Thriller, "Interloched."
He was also seen in the video "So You Want To Be An Actor" with Christopher Walken, Stiller and Meara, and Roscoe Lee Brown.
Peter's proud to say he's trained along side such stars as Stanely Tucci
(Broadway's Frankie and Johnnie) Ving Rhames (Mission Impossible) Steven Weber (Wings, Broadway's "The Producers")
As a writer in Hollywood, Peter was a member of the elite Warner Bros. Comedy Writer's Workshop (Class of 1999) and is a proud member of the Writer's Guild of America as well SAG/AFTRA/AEA.
.While there he had the privilege of working with and writing for Paul Jackson, television producer/writer of such shows as SheSpies, The Adventures of Lois and Clark, & Charmed.
Recent assignments include writing for Germany's #1 award-winning sitcom, Rita's World (yes, they have comedy in Germany). The show consistently rates as the number one comedy program in all of Deutschland and was, I am proud to say, the recipient of the prestigious Adolf Grimme Preis award, which is that country's equivalent of our "Emmy." I believe the show is also up for "The Himmler" and I have my fingers crossed. (Okay. That part I made up.)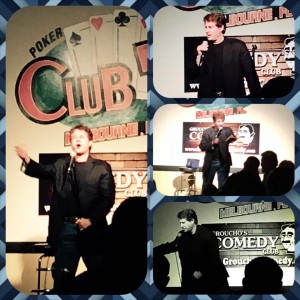 Peter also has 2 major screenplays in development. Recent articles by Peter Fogel have appeared in Benzo Magazine and Inside Direct Mail, Sharing Ideas, DM News, Writersweekly.com and Writingfordollars.com. His material has been quoted in books such as The Comedy Quote Dictionary, and he recently contributed to Bob Bly's book, Careers for Writers and & Others Who Have A Way With Words
He is the author of the critically acclaimed book
 "If Not Now… Then When?" Stories and Strategies of People Over 40 Who Have Successfully Reinvented Themselves
 (
www.reinventyourselfnow.com
)
For booking information and for further reviews, please contact Peter at 561-245-5252 (office/east coast time) or Email Him at
As a Humorist, Speaker, and Actor, "The Revention Guy" has Brought his Humor and Message to the Following Performing Arts Centers Across America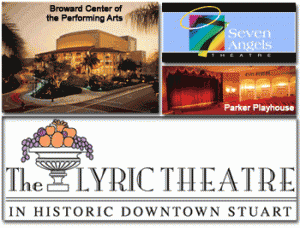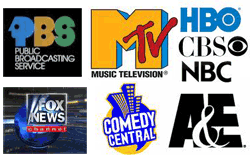 Peter Has Also Appeared on the Following Stations
Peter also wrote for the Hilarious International German Sitcom: Rita's World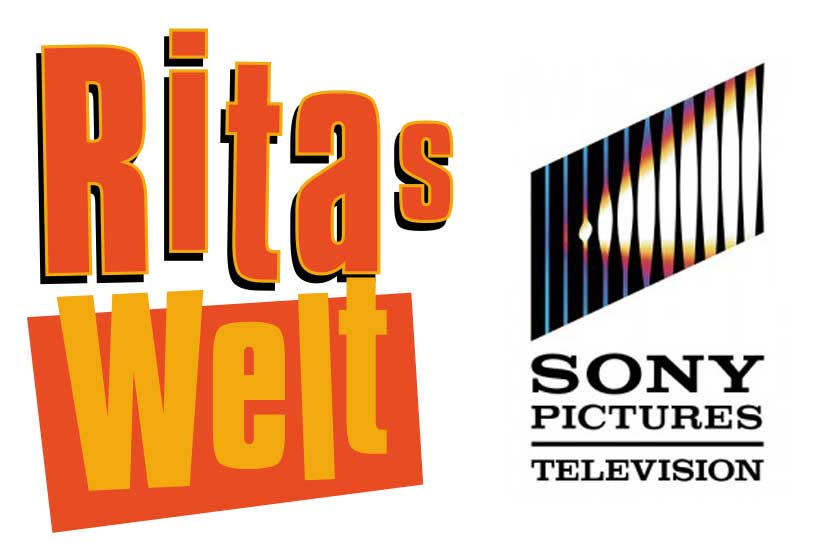 Sony Pictures Television International RTL Television, Germany Fridays, 9:45 pm
Debuting in 1999, the sitcom "Rita's World" was consistently among the top ten television comedy programs in all of Germany throughout its five-year run.
I wrote in English and the scripts were translated into German. Here are a few stills from some of my episodes.
Episode 204: "The Consultant" Written by: Peter J Fogel (shared credit)
Episode 210: "A Christmas Frost" Written by: Peter J Fogel (shared credit)
Episode 302: "Kevin's Test" Written by: Peter J Fogel (shared credit)