Peter hanging with comedy colleague David Spade

Richard Klein and Peter Fogel
Robert Klein and Peter Fogel
"Thanks for the great job warming up the audience for the Robert Klein HBO taping.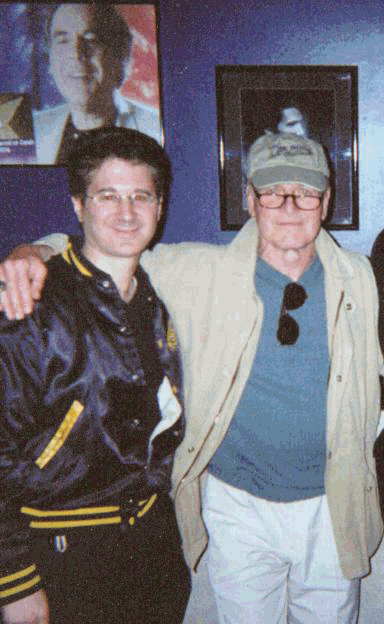 Peter with "Cool Hand Luke"

Peter and the Legendary Lucie Arnaz

Bob Saget (TV's "Full House" "America's Funniest Video's) looks good.
I, on the other hand, look like I'm hoarding chestnuts inside my cheeks.

Hanging with good pal comedian/actor Blake Clark
(TV's Home Improvement, co-star of Adam Sandler's "The Waterboy" and "Little Nicky")

The legendary Eartha "Catwoman" Kitt and me after a TV taping we both did together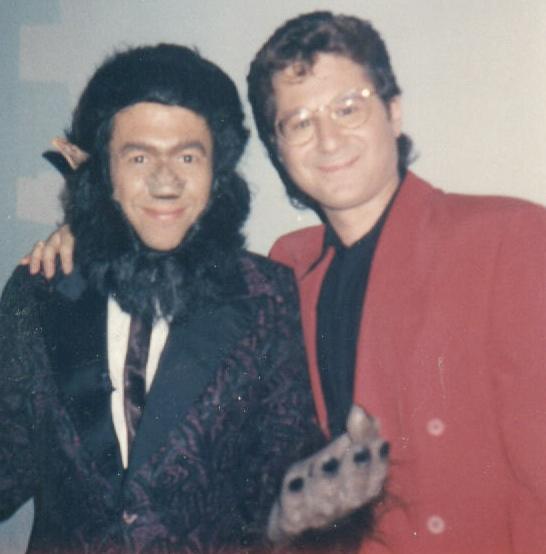 Same tv taping with funnyman Gilbert Goddfried
(Hollywood Squares, voice of parrot in the Movie "Aladdin.")
in a skit that I later believe Gilbert regretted doing. 🙂

at Las Vegas's "Catch A Rising Star."

Sharing the marquee with George Carlin, The Late Great Sam Kinison.
Look closer and you'll notice that the LOOSE SLOTS lettering is bigger than my name! Oh, well!